Blog Archives
If you've joined up with our Facebook page, you may have seen this article I posted a few days back. HP is throwing in the towel in the tablet/smart phone realm. Or are they?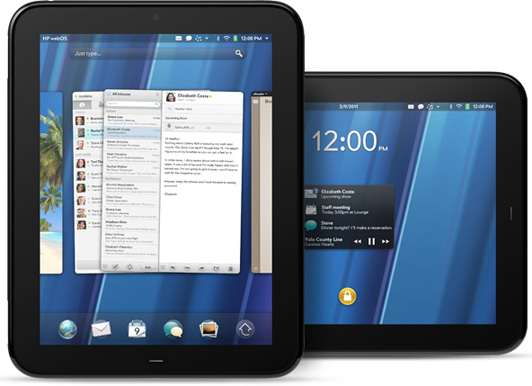 HP has said they're searching for licensing partners for WebOS. But many publications are suggesting HP could, and should, offer WebOS as an open-source operating system and open up licensing so device manufacturers can create the tablets and phones running the system for them. They could then recoup their costs via advertising (basically Google's model for Android). So why would companies jump ship or devote resources to WebOS instead of Android? This.
As much as Android is still 'open-source', Google now has their hands in the Android cookie jar thanks to their purchase of Motorola. If HP were to promise to never make another WebOS phone or tablet, they could attract the interest of some of the top (non-Motorola) Android manufacturers like Samsung, and HTC.
So, back to the title of my article. Should you buy a WebOS tablet? Well, the price is right if you're not looking for a tablet with 3G/4G. If you can find one, and you're looking to buy a tablet right now, go for it. Why? Because if HP offers up WebOS as an open-source model, we could see an explosion of apps and new features. The OS may have a shaky future at the moment, but the hardware inside is still competitive and at $100/$150 it's a great price even if all you use it for is surfing the web, reading e-books, or playing Angry Birds.
Or you could always load Android on it. The team working on porting over Gingerbread suggests they'll have something to show in the next few days, and hopefully they'll be done in time for us to talk about it on this week's show. And for the price, it could put a small dent in Android tablet sales for a little while if the team gets Android working (and working well) and bargain hunters are willing to spend a little time and effort tracking down the last few TouchPads in the wilderness.
Let us know: are you considering buying a WebOS tablet this year? Or another tablet?
-PG
UPDATE: Wanted to share this interesting list from PC World of the 'Top 10 Shortest-Lived Tech Products'…guess what made the list! Enjoy.